Special soap deliveries take us backstage to see BOB WEIR (of the Grateful Dead) and the boys of Ratdog.
Nothing left to do but SMILE SMILE SMILE!
Did you know that Sunrise Soap won a DOWNTOWN FIRST AWARD for OUTSTANDING MERCHANT OF THE YEAR? Here we are getting the award from last year's winner, Jim of the York Emporium. Fun night!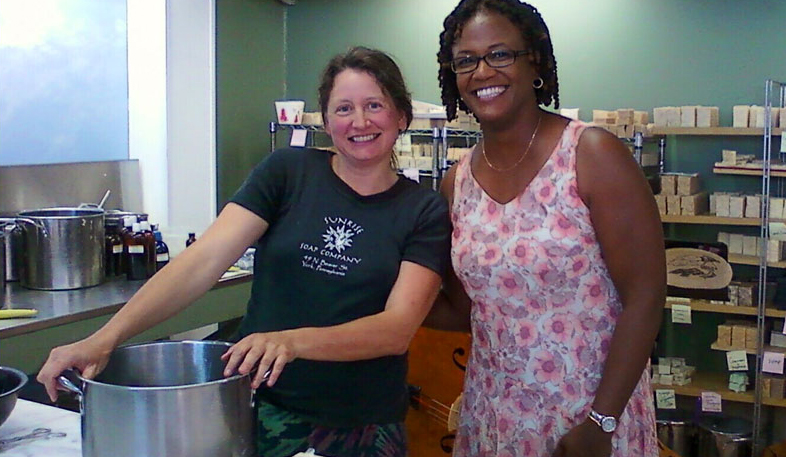 MAYOR OF YORK CITY (Kim Bracey, at right) Named SUNRISE SOAP COMPANY "MERCHANT OF THE MONTH" FOR JULY 2011!
Sunrise Soap Makes Front Page News!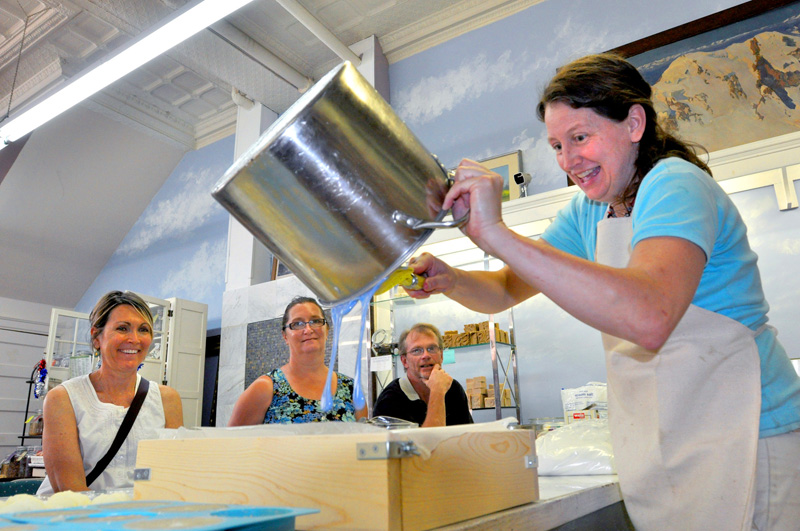 Sunrise Soap Co. was featured on the front page of the York Dispatch - June 2011
Sunrise Soap Co. products were featured in SUSQUEHANNA STYLE magazine as one of their "FAVORITE THINGS". Thank you S.S.! I was also featured alongside the likes of Dr. Bronner, Jason, Eco-Friendly & Earth-Friendly in the Clean and Green Mar/April issue.
A SUPER SPECIAL THANK YOU TO NICKI LEFEVER OF THE YORK DAILY RECORD FOR FEATURING ME IN THE "BEHIND CLOSED DOORS" SERIES. IN THE TUESDAY, JULY 18TH 2006 EDITION OF THE MORNING PAPER - IN THE LIVING SECTION - SHE WROTE A NICE ARTICLE ABOUT MY SHOP.

To read the article, click on the link. http://www.ydr.com/closed-doors/ci_4234566